Experience Worry-Free Financing at Roling Ford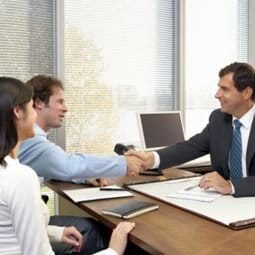 Sometimes, the most stressful part of buying a new or used car can be finding a way to pay for it. If you're concerned about how exactly you're going to be able to pick out your favorite Ford model, then have no fear. The in-house financing team at Roling Ford will be happy to walk you through your available options.
Apply for Ford Financing in Shell Rock, IA
If you're concerned about whether or not you'll be able to qualify for a loan, consider working with our team at Roling Ford. Serving drivers from Cedar Falls to Waverly and Janesville, IA, our experts can help you review your available assets and find the right financing for you. You can get started today by filling out our online finance application.
If you find yourself hoping for a loan, then we can work with local banks and institutions to help you secure one. We can likewise help you find a new vehicle lease. Our professionals can offer you years of shared experience and have access to a diverse lending network to support us.
Whether you're looking to lease or outright own one of our vehicles, we can help you figure out which option's right for you.
Contact Our Finance Team to Learn More
Located in Shell Rock, our finance center is committed to helping drivers like you find stress-free financing. Get in touch with us today and tell us more about the vehicle you want and how our team can help you afford it.
Come and visit us to set yourself up with a test drive, pick out your vehicle, and find the lease or loan for you. We've helped countless drivers in the Clarksville, IA area, and more. Contact our dealership today to learn more.