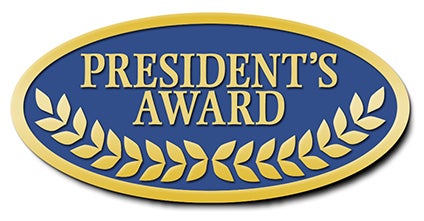 Winner of The 2016, 2017, 2018, 2019 & 2020 President's Award

It is with great pride, we announce that Roling Ford has been awarded the 2016, 2017, 2018, 2019 & 2020 Ford Motor Company President's Award for 5 Years In A Row!! 
We are excited to have received such a prestigious distinction. We received this status through hard work, overall customer satisfaction, and keeping our client's needs at the center of every decision we make at the dealership.

The Ford President's Award is given to dealers that show the very highest level of customer service, satisfaction, and experience. Only 340 dealers across the nation out of about 5,000 Ford dealerships are presented the Ford's President Award.

Stop in or call for an appointment and experience the Roling Ford difference!